Winning SEO Strategy in 5 Fundamental Steps
Having a clearly defined and understood SEO Strategy is critical to any Online Marketing plan.
Whilst SEO and Online Marketing is an ever fluid landscape, having a documented SEO strategy will provide you with a clear focus, a template, a benchmark and an objective to strive for, whilst inhibiting the chances of being diverted and distracted from your goal.
Here is a question, do you produce quarterly or annual 'Cash Flow Projections' for your business?
If you were to ask your Accountant, he would insist that this be undertaken.
How else do you expect to have a clearly defined Financial Strategy?
The same applies to your Online Marketing – Who, Where, Why, When, What is your budget, focus and objectives going to be?
An SEO Strategy in the Making…
"Having an SEO Strategy is to define an efficient, focused, cost effective and prioritised plan of action."
We are already mid way into 2017 and most owners and managers of Small Businesses are fully conscious that they need to be found online.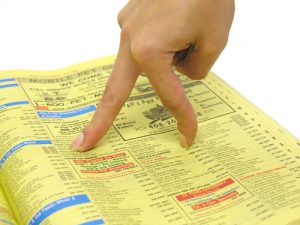 Just like back in the 'Old Days', which I do recall, when you had to be found in the 'Yellow Pages Book', which is now online!
Most appreciate that they need SEO (Search Engine Optimisation) to provide their businesses the impetus to be found online.
By employing SEO it can;
Increase representation and rankings in the SERP's (Search Engine Results Page)

Lets just say Google Page One 🙂

Drive traffic (potential customers) looking for your products and services
Broaden your exposure to existing and new markets
Improve the Conversion of those visitors into buying customers
Enhance and build relationships in your industry
So what most business owners fail to appreciate is that this is not so easy to achieve in an ever changing and competitive online market.
Therefore, to better understand and master your online presence having an SEO Strategy in play, in advance, will bring about clearer and more tangible results rather than just a suck it and see mind set.
How to Develop an SEO Strategy for Your Website in Five Steps.
#1 SEO Strategy – Select Pages to Optimise and Promote
Decide in order of priority on which 'pages' of your website you want or need to promote and optimise.
Which pages? that will depend on your goals, industry, products or services.
If you are an e-commerce site, that may well be your most competitive or high margin product/s
As a Service oriented business that may be your most obvious service or a service that differentiates you from your competitors
Operating a Clinic, then go with your most sort after or trending procedure
Do take into consideration the current performance of those pages in the SERPS.
If they are already indexed, be it on Page 2,3,4 etc, then these pages will likely improve exponentially more so than a page not ranked in the TOP100.
As to 'how many' pages this will be subject to your budget limitations, time and resources available.
#2 SEO Strategy – Run a Competitor Analysis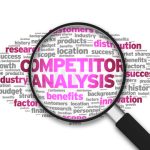 I have already written an article on the subject of undertaking a Competitor Analysis in May 2017, so for more comprehensive information on the subject refer to 'Competitor SEO Research'.
Quote from my article;
"Your most dangerous competitors are those that are most like you." Bruce Henderson
Once you have identified and selected your most likely online competitors, we need to review and analyse their tactics in achieving their success in the SERP results.
Things to look into;
On-Page Factors to Review and Analyse:
For more comprehensive information, refer to my June 2017 article '24 On-Page SEO Tips for Small Business Owners'.
Review and Analyse your Competitors;
Keywords within the content
URL's
Titles
Headers,
Headings and Sub-headings
Images and their ALT Attributes
Meta Descriptions
Content Structure and Volume
Mobile friendliness
Load speeds and
Social integration
The following link to 'Moz' is a free tool to assist with reviewing yours and your competitors Keyword tactic.
Off-Page Factors to Review and Analyse: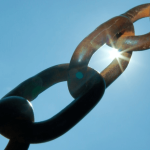 Number of Backlinks
Which target pages are those Backlinks pointing to
What types of Backlinks

Article
Image
Directories
Blog mentions
Do and No Follow links
By drawing insights from your competitors Backlinks, it will provide you with the direction for your own Link Building strategy.
The following link to 'Ahrefs' will enable you to obtain yours and your competitors Backlink Profile.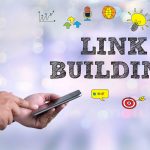 Obviously if your competitors are in the TOP10 results for the target keywords that you wish to focus upon, then make certain that your target pages are married to those target keywords.
We are often astounded when new clients fight us on this rudimentary element of SEO.
If you are promoting "Natural Mineral Makeup" then the page needs to have content about the target keyword "Natural Mineral Makeup" with a significant volume of copy to show a high level of authority and expertise about the product.
For more information on Link Building refer to my two articles May and June 2017;
Link Building Guide 2017 (Part 1) and
Link Building Guide 2017 cont… (Part 2)
#3 SEO Strategy – Compare Strategies to Work Out What to Improve
Now comes the time to clearly review the differences between your website and that of your competitor and to critically look at making changes to your target pages.
To better understand this process, answer the following questions:
What main keyword(s) do they use on their respective targeted pages?
Do they use LSIs (Latent Semantic Indexing)?
What is the keyword density?
Does the main keyword occur within the first 100 words?
Are the keywords used in URLs;

Titles,
Headers,
Headlines, and
Subheadings?

Do ALT tags contain the main keyword or LSIs?
Are Meta Descriptions properly written?
What is the Content structure?
Are there any visual elements used?

How are these visuals optimised for search?

Do the pages feature social buttons? or
What kind of external and internal links are used?

How are these links placed in the content?

What is the load time?
Are the pages optimised for mobile?
Do the pages feature pop-ups?
Is content on the pages fresh?
Compile with a critical eye a comparative list of areas that require attention on your own website, only then can you move forward on capitalising on your competitors strengths and make them your own.
#4 SEO Strategy – Analyse the Behavior Factors of the Target page
This is where you need to harness your understanding and real world experience with your customers (audience) and merge that understanding with what your audience is doing once on your website.
Now with your appreciation and understanding of your audience, review your competitors site against yours for;
Design

Do you need to update or upgrade your website?
Is your Product or Service in your audiences face?
White Space – strategically placed 'white space', will bring into focus what you want visitors to pay attention to?
What is the imagery saying about your site… suggestion use Massive Images… here is an example;

SEO Strategy – Massive Images

Apple also employs Massive Images in their Online Marketing and for good reason as these images have the power to draw upon your audiences emotions.

Usability

SEO Strategy – Use Google Analytics

How convenient is it to move around the site?
How straight forward is it to find the main product or service – how many clicks is it away?
Is it intuitive?

Are your contact details (telephone) on the top right hand side?
Are there obvious markers to direct me (the visitor) as what the next expected action is?
What Call to Actions are there?

Behavior on the target pages

By accessing your Google Analytics this can be easily reviewed.
Reviewing your Google Analytics will provide greater understanding of how visitors are interacting with your website pages.
Which pages, they have the greatest interest in? (Landing Pages)
Which pages have the least interaction?
What Content is of greatest value? (Site Content)
Which Forms are they taking advantage of? and
Where are they going to and from? (Behavior Flow)
Make copious notes of areas that you may want to fix, enhance and improve upon.
#5 SEO Strategy – Implement the Devised Strategy
Take action, many a small business owner will say "I KNOW THAT" when advised and shown the course of action to take, but fail to put that plan into action due to many an excuse – however there is but one correct answer, 'Just Do it'!
Systematically work on targeting One Page at a time, then
Check to see how the optimisation has impacted in the SERP, then
'Rinse and Repeat'!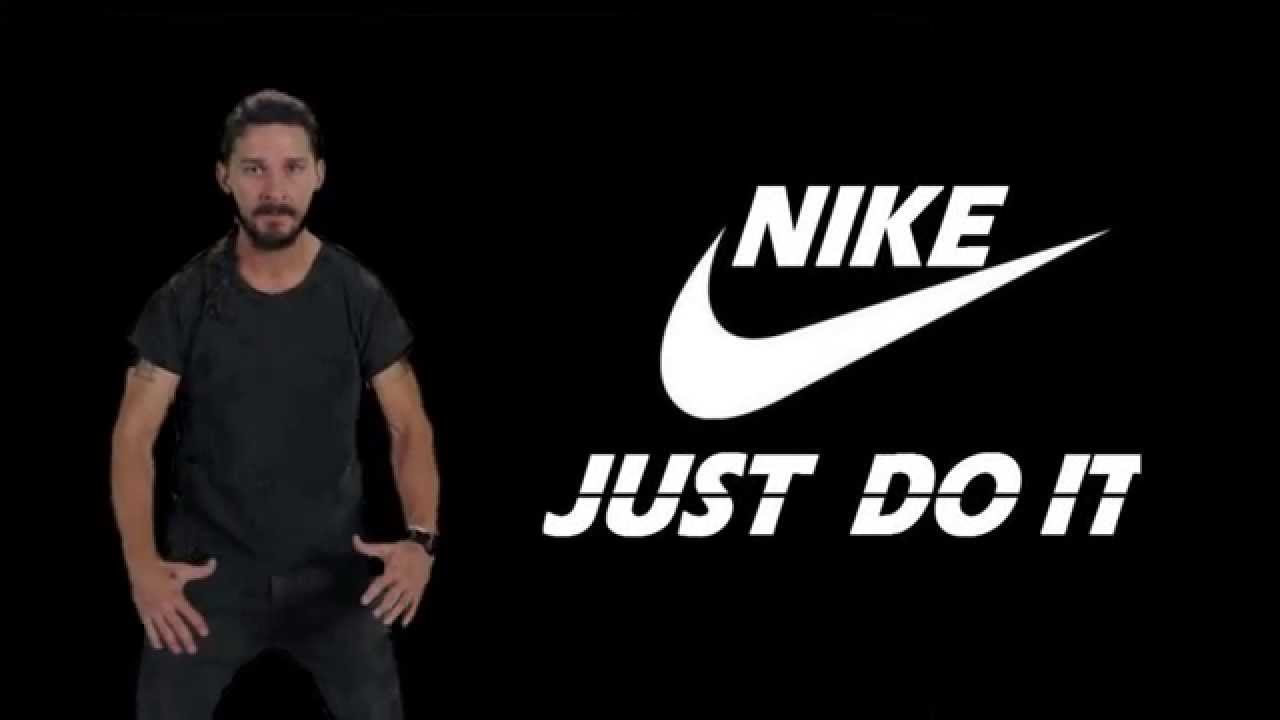 In summary;
SEO is an ongoing process, website change, Google Algorithm updates and naturally your Competitors own SEO activities will keep you attentive to the status of your own presence online and in the SERP's.
Having a clearly defined and focused SEO Strategy will keep your online marketing moving forward, whilst skipping over matters of little importance that could derail you from success.
Footnotes:
pixabay.com (image)
searchenginejournal.com/5-fundamental-steps-to-build-a-winning-seo-strategy/183589/?utm_content=buffer43ab5&utm_medium=social&utm_source=facebook.com&utm_campaign=buffer