Facebook Marketing
Facebook Marketing – 2013
Looking to establish a Facebook page for your business and need help then check out FBMarketing.
They can produce for you a professional page for your business with
Landing Pages
Promotional Pages
Advertising Page and
Banners as well as a
Campaign to generate organic 'Likes'.
Remember Social Media is about communicating with your customer base rather than a Direct Marketing T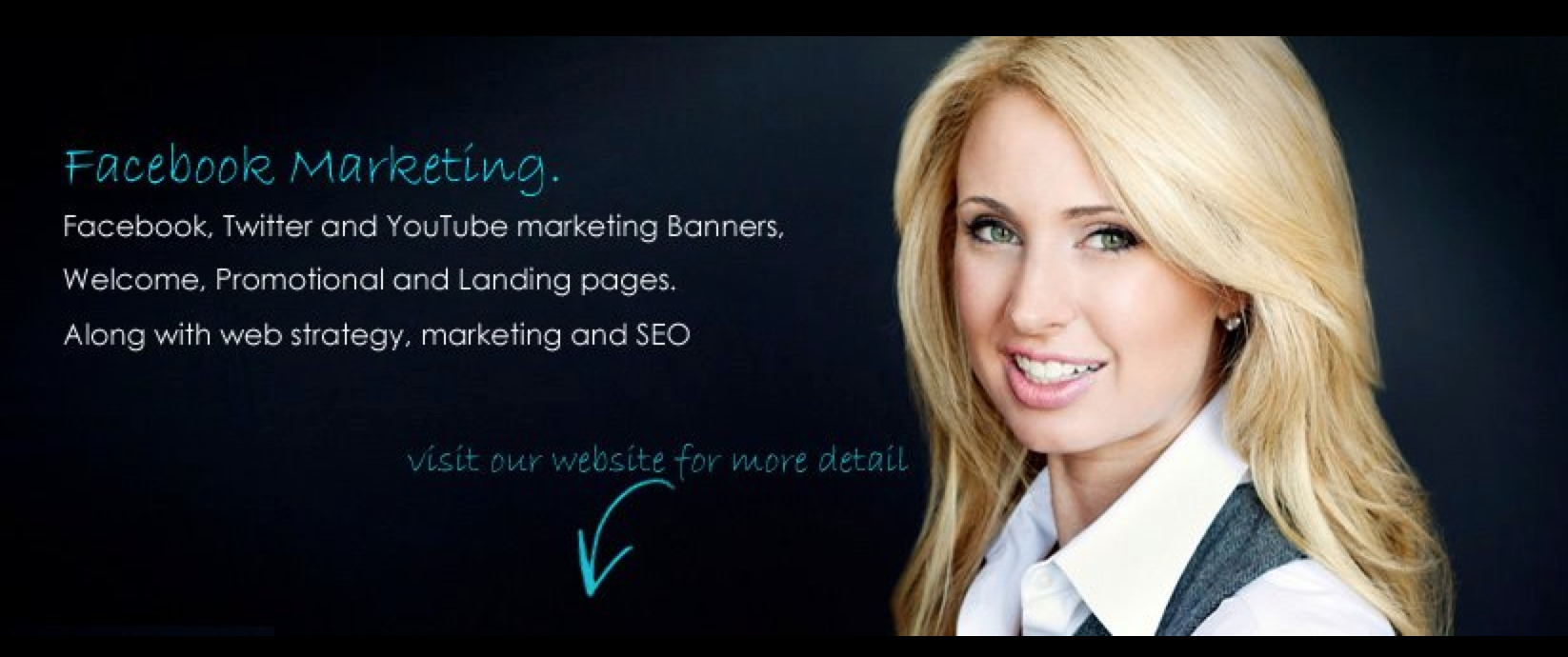 ool.
https://www.facebook.com/havocdm
Postscript: Updated Article 'Facebook Marketing' May 2023.
Unleashing the Power of Facebook Marketing:
Evolving Strategies for Business Success
In the ever-expanding realm of digital marketing, Facebook has emerged as a formidable platform for businesses to connect, engage, and communicate with their target audience. As we fast forward to May 2023, it is crucial to explore the transformation of Facebook marketing since its early days. Havoc Digital's comprehensive social media marketing services have been at the forefront of these changes, empowering businesses to leverage Facebook's potential and drive tangible results. In this blog post, we will dive into the world of Facebook marketing, its evolution, and how Havoc Digital can help your business thrive in this dynamic landscape.
The Power of a Professional Facebook Page:
Establishing a professional Facebook page for your business is a vital step in building a strong online presence. Gone are the days when a basic page would suffice. Today, businesses need an engaging and visually appealing platform to capture their audience's attention. At Havoc Digital, we specialize in creating high-quality Facebook pages that resonate with your brand identity, while incorporating essential elements such as landing pages, promotional pages, advertising pages, banners, and eye-catching visuals. Our expertise ensures that your Facebook page becomes a powerful tool for customer engagement, brand storytelling, and lead generation.
Understanding the Shift in Approach:
Since 2013, the approach to Facebook marketing has transformed significantly. While direct marketing tactics were prevalent back then, the focus has now shifted toward communication and building relationships with customers. Facebook has evolved into a dynamic ecosystem that values authentic interactions, meaningful content, and community engagement. Havoc Digital recognizes this shift and helps businesses adapt their Facebook marketing strategies accordingly.
The Importance of Engagement and Communication:
At Havoc Digital, we understand that social media is not merely a direct marketing tool; it is a medium for fostering connections and nurturing relationships with your customer base. Engagement is the key to success on Facebook. Our team employs strategic techniques to encourage interactions, such as responding to comments and messages promptly, hosting live events, conducting polls, and sharing compelling content that resonates with your audience. By fostering open lines of communication, we create an environment where customers feel valued, resulting in increased brand loyalty and advocacy.
Harnessing the Power of Organic 'Likes':
Organic 'Likes' on Facebook play a crucial role in expanding your reach and building a community of engaged followers. Our experienced team at Havoc Digital crafts targeted campaigns designed to generate organic 'Likes.' Through a combination of compelling content, strategic promotions, and audience targeting, we attract users who are genuinely interested in your brand. These organic 'Likes' not only boost your online visibility but also lay the foundation for future interactions and conversions.
The Role of Facebook Advertising:
In addition to organic reach, Facebook advertising has become an integral component of a comprehensive marketing strategy. With its advanced targeting options and robust analytics, Facebook advertising allows businesses to reach their desired audience with precision. At Havoc Digital, we excel in creating customized Facebook ad campaigns tailored to your business goals. Our team conducts thorough research, identifies the most effective ad formats, optimizes ad placements, and monitors campaign performance to ensure maximum ROI.
Data-Driven Decision-Making:
In the digital age, data is king. Havoc Digital leverages Facebook's robust analytics tools to gather valuable insights about your audience, engagement rates, reach, and ad performance. This data serves as a compass, guiding strategic decisions and optimizations to continuously enhance your Facebook marketing efforts. We employ a results-oriented approach, constantly monitoring key performance indicators and adapting strategies based on real-time data, ensuring that your Facebook marketing campaigns deliver tangible outcomes.
Facebook marketing has evolved significantly since its early days, and at Havoc Digital, we have remained at the forefront of these transformations.
By understanding the importance of engagement, communication, and authentic interactions, we help businesses harness the power of Facebook to connect with their audience, build brand loyalty, and drive conversions. Our team of experts utilizes the latest strategies, creative content, targeted campaigns, and data-driven insights to optimize your Facebook presence and deliver exceptional results. In this dynamic digital landscape, let Havoc Digital be your trusted partner in unleashing the true potential of Facebook marketing for your business. Together, let us embark on a journey of meaningful connections, heightened engagement, and sustainable growth.